Emfarsis is a team of business strategists specialising in launching new projects and ventures.
We also help companies expand into new international markets.
Asia Pacific, where we are based, is our focus.
IDEA STAGE
Opportunity Assessment
Market Feasibility Report
Trip Planning
GO TO MARKET
Market Planning
Collateral Production
Business Development
AMPLIFICATION
Communication Strategy
PR & Media
Thought Leadership
The founders, visionaries and leaders we work with are:
Future-focussed and aware of the impact technology will have over the next 10 – 15 years.
Bold and ambitious. They are not afraid to do something new. Their projects may be risky.
Motivated by social need. They aim to improve the lives of millions (maybe billions) of people.

A unified voice for the crypto industry
New guidance from the Financial Action Task Force regarding regulation of virtual assets threatened to choke industry growth and innovation. So we brought the world's crypto leaders together at the G20 Summit in Japan.
Enter your email below to receive a copy of the V20 post event report.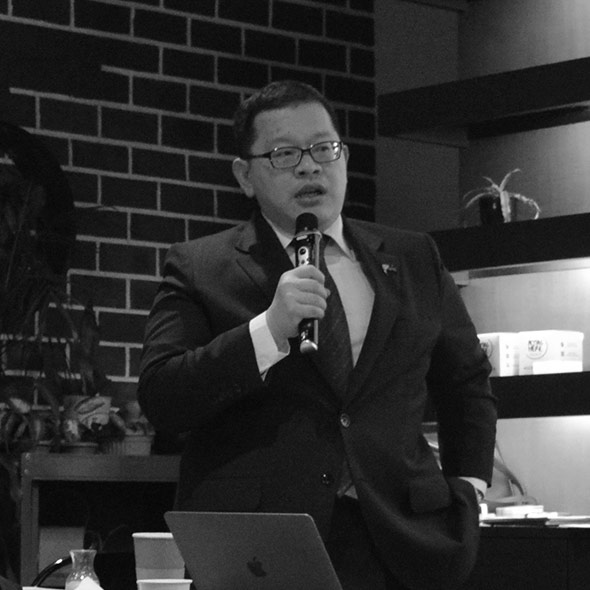 Bringing industry together to talk AML/CFT
Emfarsis and leading blockchain analytics company Ellipitic led a crypto compliance discussion group for VASP executives in the Philippines with SEC Commission Kelvin Lee as keynote in Manila in March 2020.
Enter your email below and we will send you the event summary to download.
On mobile the best place to check out all of our media is on Twitter. 
Alternatively, send through an enquiry below and we will send you a collection of articles we have written and contributed to.
It's our goal to encourage more people to come and do business in Asia Pacific, for individual profit as much as collective prosperity.
Follow all the latest news from Emfarsis on social media.
Talk to us!